About Us
Meet Your Shawnee Dentists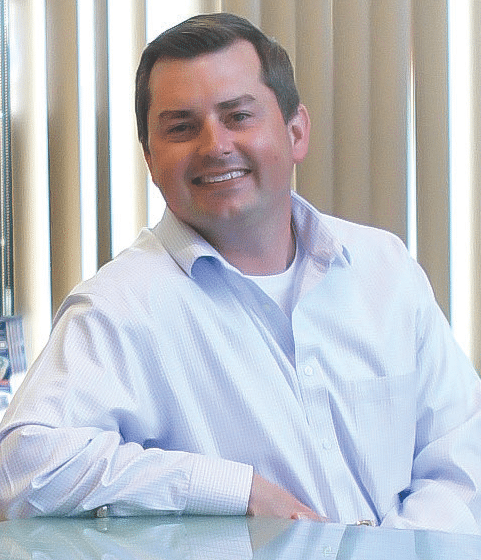 Steven M. Vodonick, DDS
This community has always been my home and where I have chosen to raise my family. Consequently I have a very vested interest in making sure Legacy Dental is always operated with the highest level of standards. That reputation directly reflects on me and my family, so unlike some other offices that are owned by large corporations, and employ dentists. Legacy Dental is owned and operated by the attending dentists. Consequently I feel this business model ensures we always put our patients first.
I originally graduated from Shawnee Mission North and continued my education at the University of Kansas, where I received my B. S. in cell biology, followed by receiving my Dental Degree from UMKC School of Dentistry with Honors.
I am passionate about dental health and enjoy practicing dentistry. My oral health care philosophy starts with patiently listening to you, then after a complete and thorough examination, I will be able to review and discuss the diagnosis and treatment options with you. This approach allows me to provide comprehensive dental care to ensure a life time of healthy teeth and gums.
I am active in continuing education and always far exceed the amount required by the American Dental Board. This never ending process of learning allows me to provide a large array of treatment options right here in our office. This allows us to provide a high level of care, while keeping cost affordable. I believe that investing in the best materials, technology, and team members allows me to provide the very best in dental care for you and your family.
Outside of the office, I love spending time with my wife and two young sons and daughter, following Kansas City sports, as well as a multitude of outdoor activities.
Thank you for visiting our website. It would be a privilege to serve you.
– Dr. Steven Vodonick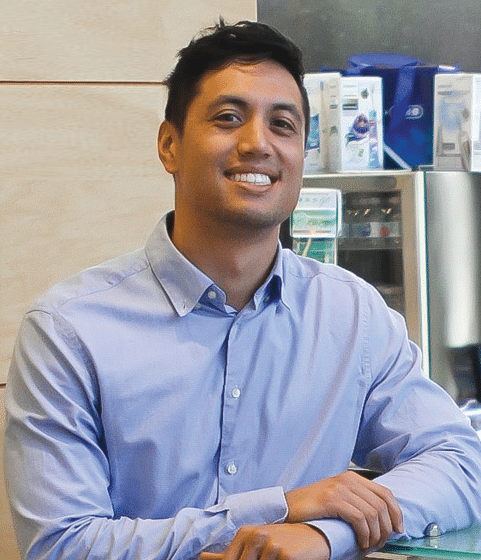 Randy Nguyen, DDS
Dr. Randy Nguyen grew up in North Kansas City, Missouri, where he attended and completed high school. He was then accepted into the University of Missouri – Kansas City where he later graduated with his B.A. in Chemistry with academic honors. Dr. Nguyen attended the UMKC School of Dentistry where he completed the 4-year program to receive his Doctor of Dental Surgery degree. He then later completed an additional optional year of training by completing the General Practice Residency offered at Truman Medical Center-Lakewood. There he treated many medically compromised patients where he became very comfortable and confident in dealing with any dental emergency and understanding different patients ailments.
Dr. Nguyen's desire to help others who are less fortunate has been apparent in his involvement with many charities from feeding the homeless to feeding hungry families with the help of regional food banks. He has even been a lending hand for several dental outreach programs like TeamSmile, Missouri Mission of Mercy (MOMOM), and Kansas Mission of Mercy (KMOM). His time spent on several dental outreaches that serves underprivileged communities throughout the area displays his genuine concern for not only the art of dentistry but also the importance of dental health.
In his spare time, he is a big Kansas City sports fan. He especially enjoys following the Chiefs and Royals! He loves to play outdoor sports and weight train with friends to stay in shape. He's also an avid member of the American Dental Association, Academy of General Dentistry and the Kansas Dental Association.
Dr. Randy Nguyen loves what he does and his passion for his work is evident in the smiles he creates, the mouths he restores and relationships he builds through the trust with his patients; he is looking forward to taking care of your dental and overall health.
Dr. Randy Nguyen joined the team at Legacy Dental in the summer of 2018 and he is looking forward to taking care of your dental and overall health!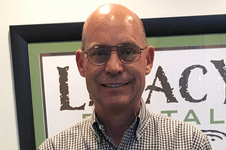 Russell C. Wismer, DDS
I am a fervent believer in preventive and conservative dentistry. I work closely with my patients to create a life- long dental care plan that encourages daily attention to dental health for all patients well into their 90's. I have been practicing dentistry in Shawnee for over 35 years providing the most advanced dental care in a comfortable and pleasant atmosphere. I do understand dentistry is constantly evolving and have taken numerous courses to master and deliver quality dental care. Outside my professional activities my wife Leslie and I are blessed with two adult daughters and five wonderful grandchildren. I look forward to meeting you and providing you and your family the care that you deserve.
Your Shawnee Dentist Team
Our compassionate, friendly dental team has high standards of quality and integrity. We are motivated to achieve the best result for our family of patients. Our dental team is dedicated to providing the best possible care and comfort for all of your dental needs.
We pride ourselves on staying on the cutting edge of dentistry and patient communication. Feedback from our patients about an experience in our office is always welcomed.